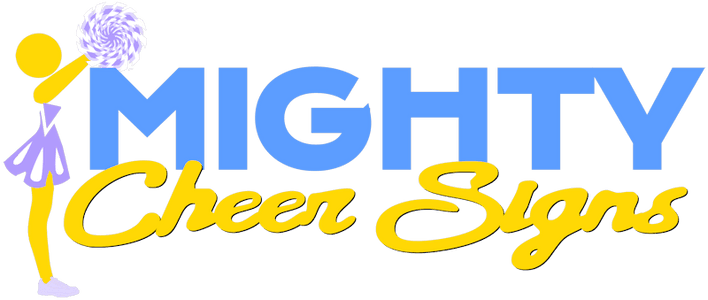 WE ARE MIGHTY CHEER SIGNS!
We love what we do. In fact, nothing makes us happier than delivering a product that helps you achieve your goals. Mighty Cheer Signs a division of Kentucky Sign Center, which has been producing quality signs, banners, decals and graphics since 1996. We pride ourselves on providing quality products to our customers at a fair price.
We started collaborating with local cheer coaches at our middle and high schools more than 15 years ago. We were challenged to design and produce bright, creative, and colorful signs. It was fun for us to stretch ourselves outside of the commercial and business sign mold! We are proud to say that we have supplied signs for three local squads that have brought home multiple 1st and 2nd place wins in the UCA National Competition!