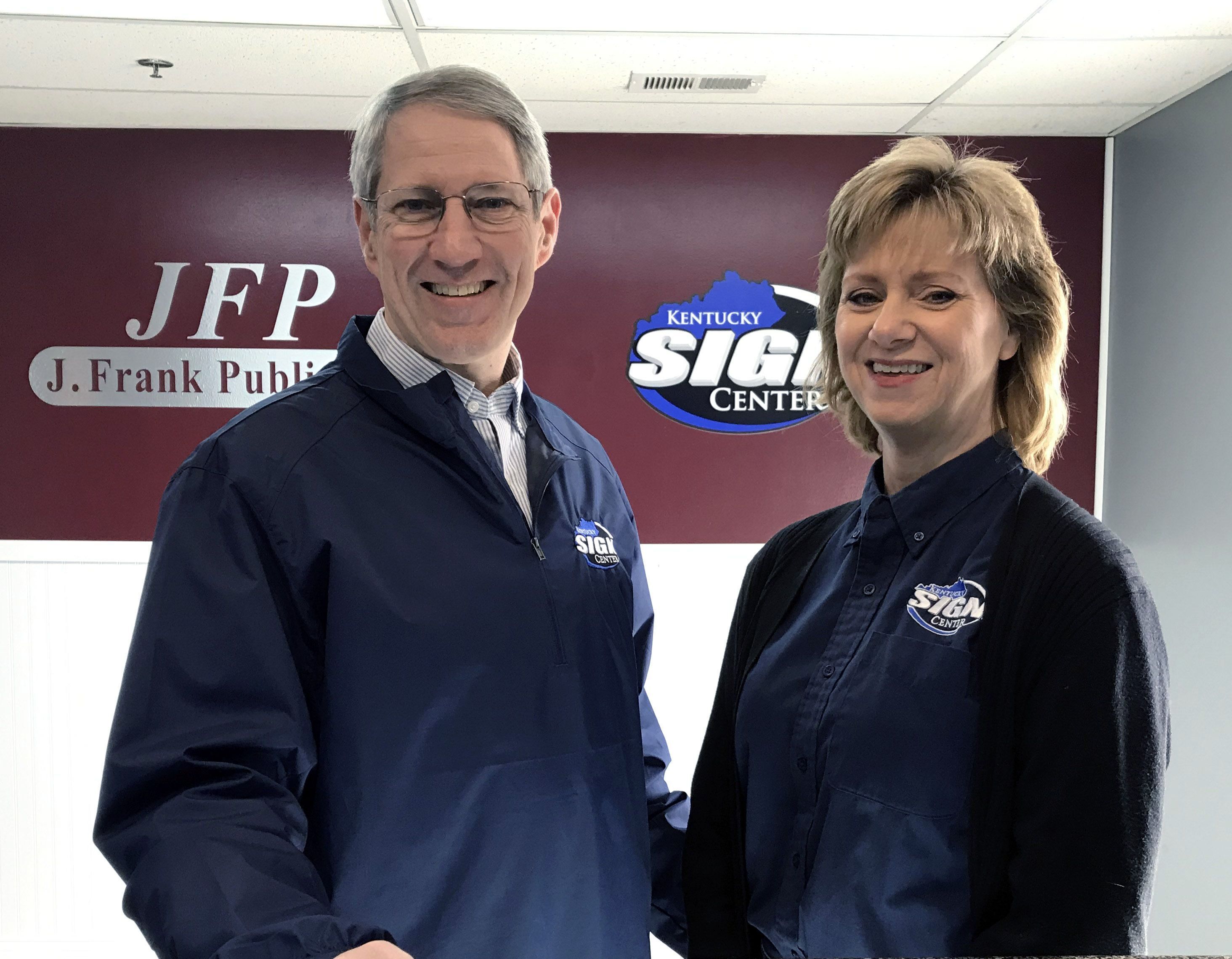 We love what we do! 
The founders of today's KSC, Claudia and Jay Nolan, are native Kentuckians, one from Western KY, one from Eastern Kentucky. Both believe, from bourbon to sports teams, cars to horses, Kentucky has the best. 
And when the two Communications majors met in Lexington at UK, they discovered they had a lot in common, personally and professionally! They married, traveled around the world while Jay served as an Army officer and earned an MBA. They chose to come home to Kentucky and work in his family's media business when the two started their own family.  And back in 1996, they turned their fascination for visual communications into a business of its own. They wanted their sign business to be, and serve, Kentucky's best. 
 After providing quality signs for many years, they decided to "rebrand" into Kentucky Sign Center. Because, to them, "center" is a place where people come to chat, to collaborate, and create.
Today all of us at KSC want to be THE place for YOU to get Kentucky's best in signs and visual communication products. For over 27 years, you – our friends and clients – have challenged, encouraged, and motivated us. Thank you from all of us at Kentucky Sign Center for helping us earn our status as one of Kentucky's best.